Haal de smaak van Nederland's nieuwe, diverse culinaire landschap in huis en steun kleine, lokale ondernemers!
(scroll down for English)
Van Syrische patisserie tot knapperige Caribische plantainchips en Irakese ice tea.
De Mooncake foodiebag is in het leven geroepen door Jonneke de Zeeuw, beter bekend als Mooncake, om kleine, bijzondere ondernemers de crisis door te helpen.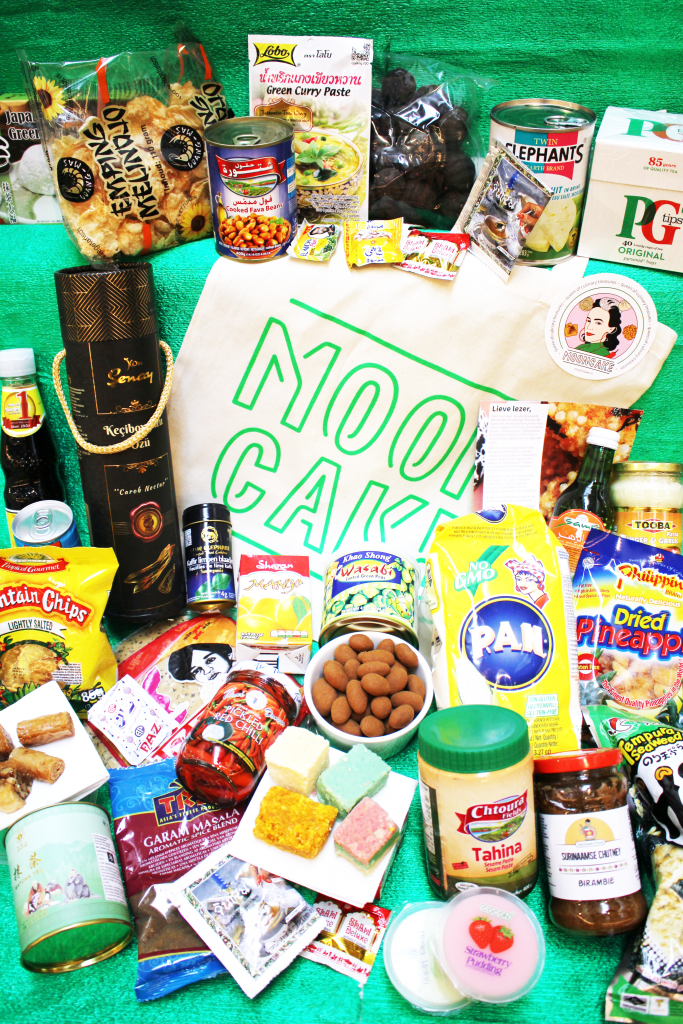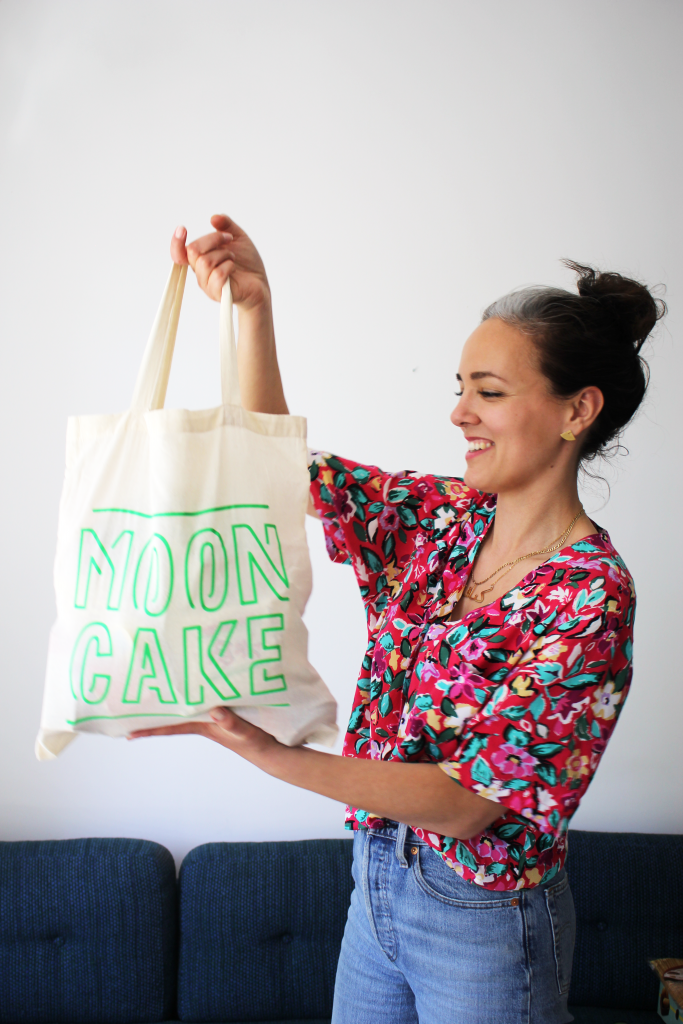 De foodiebag staat, net als mooncake.nl, voor diversiteit en inclusiviteit en is daarom 100% halal, kosher, vegetarisch en 85% veganistisch en richt zich bewust op de wensen van mensen die nog te vaak vergeten worden.
Dus, ben je op zoek naar een cadeau of activiteit die écht wat doet met je medewerkers en relaties? Of benieuwd naar onze thematassen (bijv. Diwali, Midherfstfestival, etc.)?
Neem dan contact met ons op!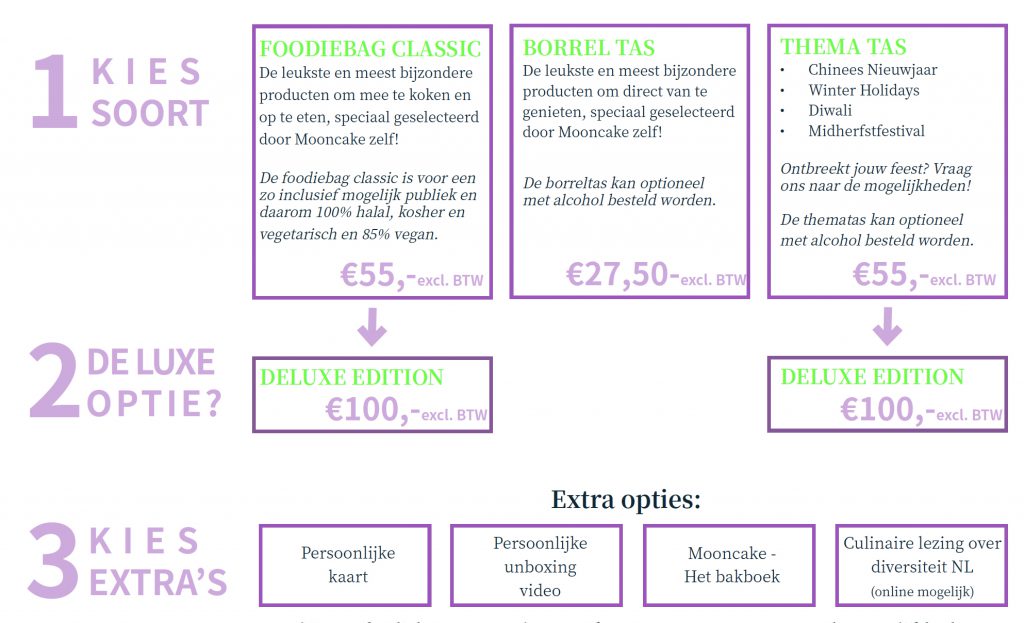 Foodiebags te bestellen va. 50 stuks. Prijzen zijn exclusief verzendkosten.
Wil je een foodiebag op maat laten maken? Neem contact op voor de mogelijkheden.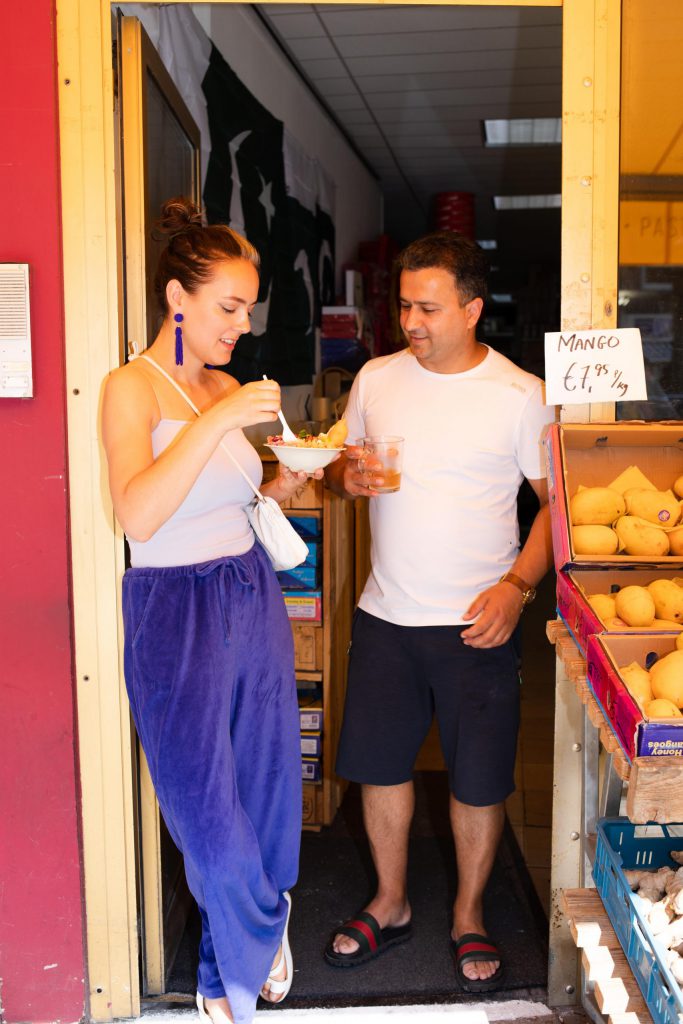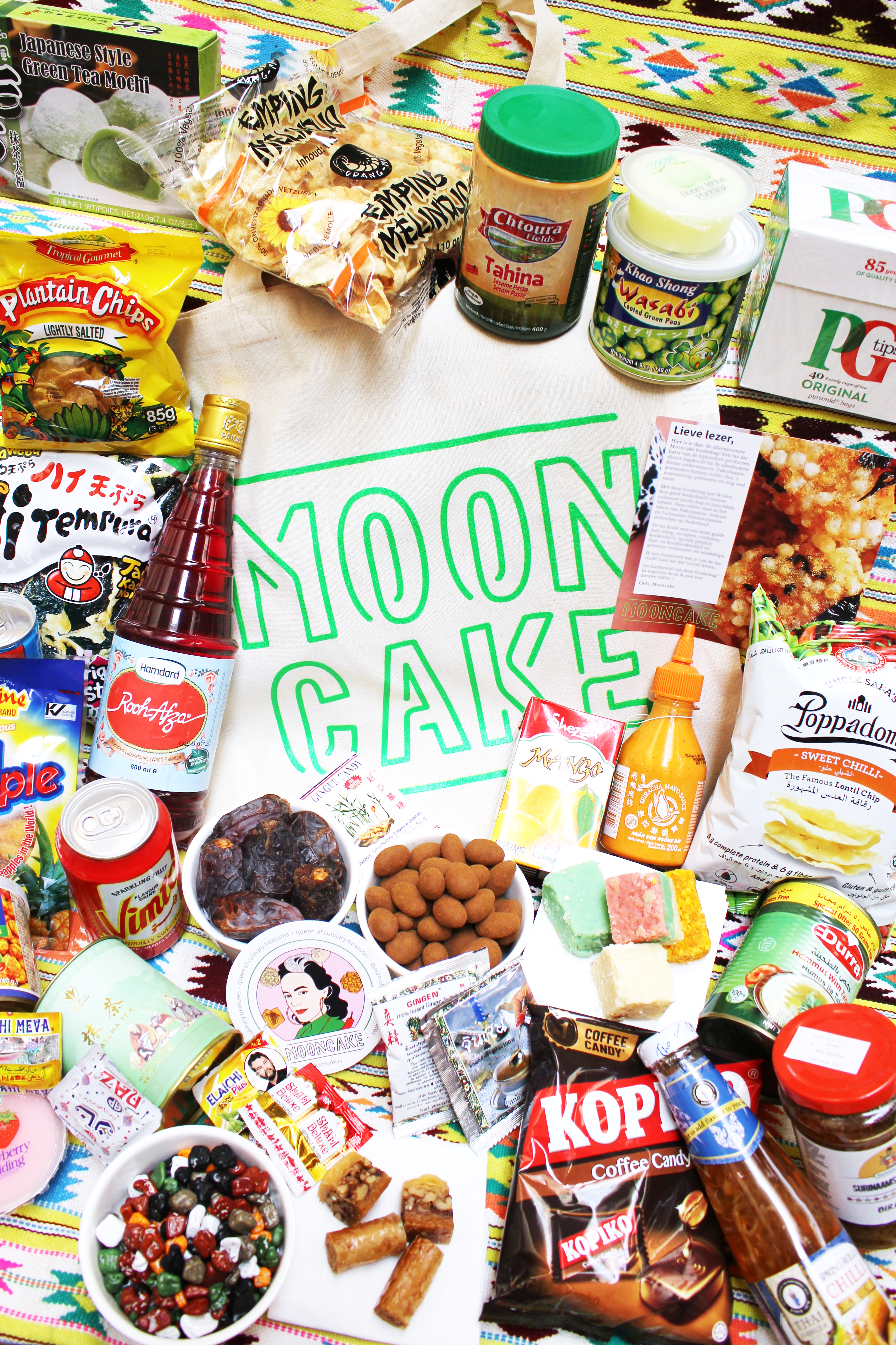 Een originele, humoristische (online) talk over food, diversiteit en inclusie is ook te boeken (beschikbaar in Nederlands en Engels).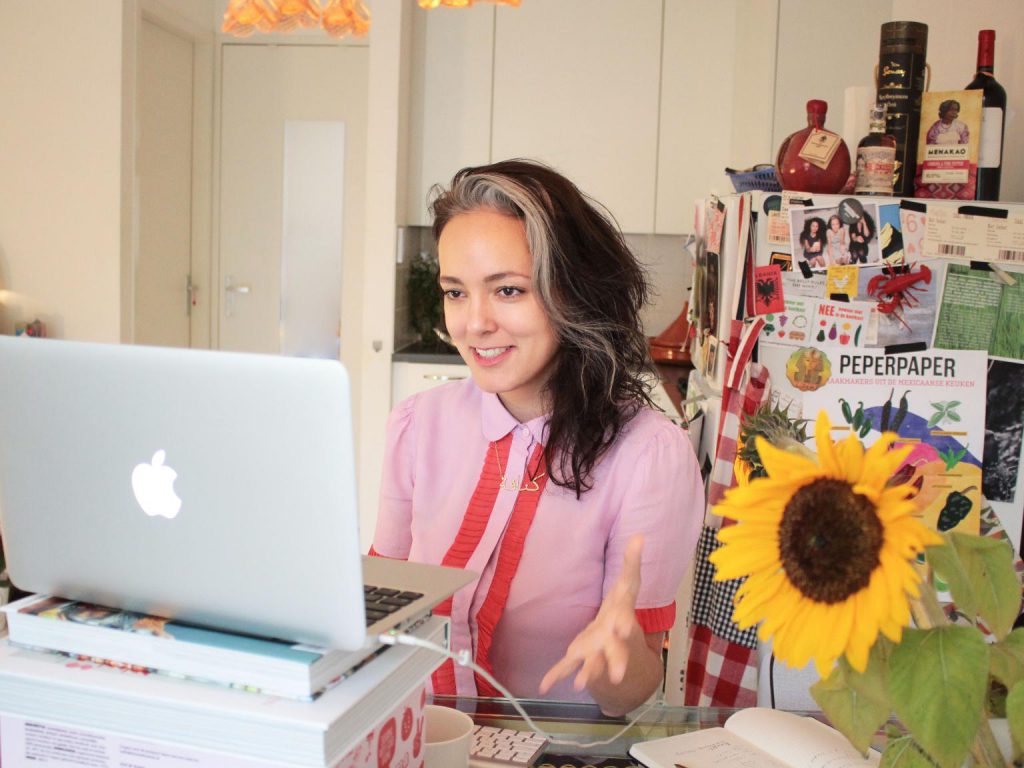 Get hungry with Mooncake
Eating your way through the Dutch culinary landscape
Honouring diversity, inclusion and equality, the Mooncake Foodie Bag provides organisations with an unique gift for employees and business relations and supports small, extraordinary entrepreneurs.
The Mooncake Foodie Bag includes savoury and sweet delicacies and treats that bring together diverse cultures and represent the grand scale of taste and curiosity of the Netherlands. Think of Syrian pastries, Caribbean plantain crisps and Iraqi ice tea.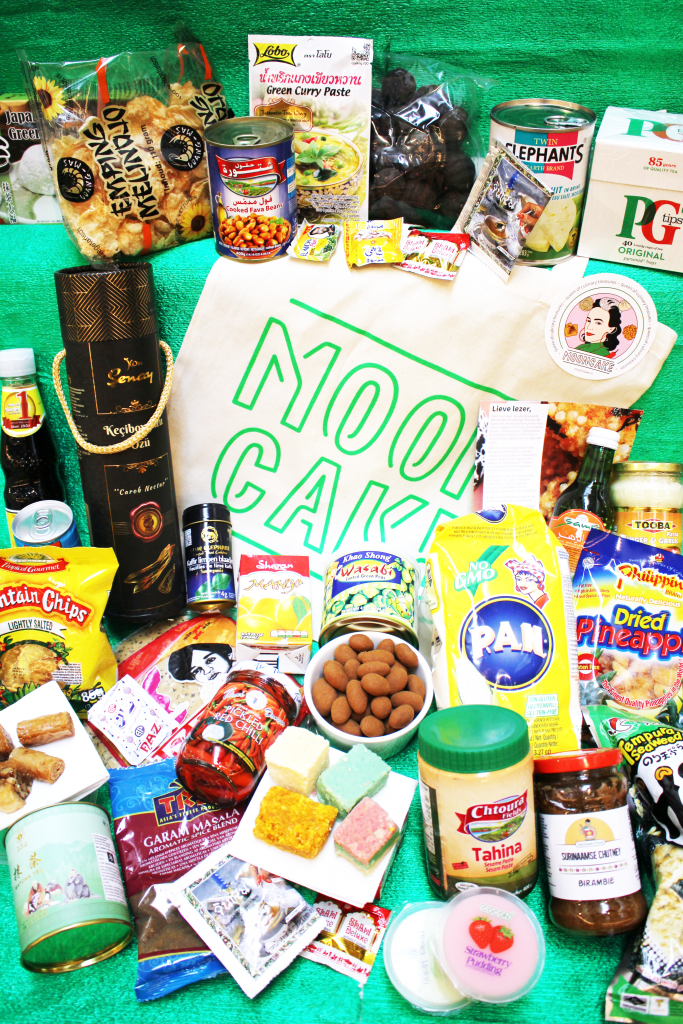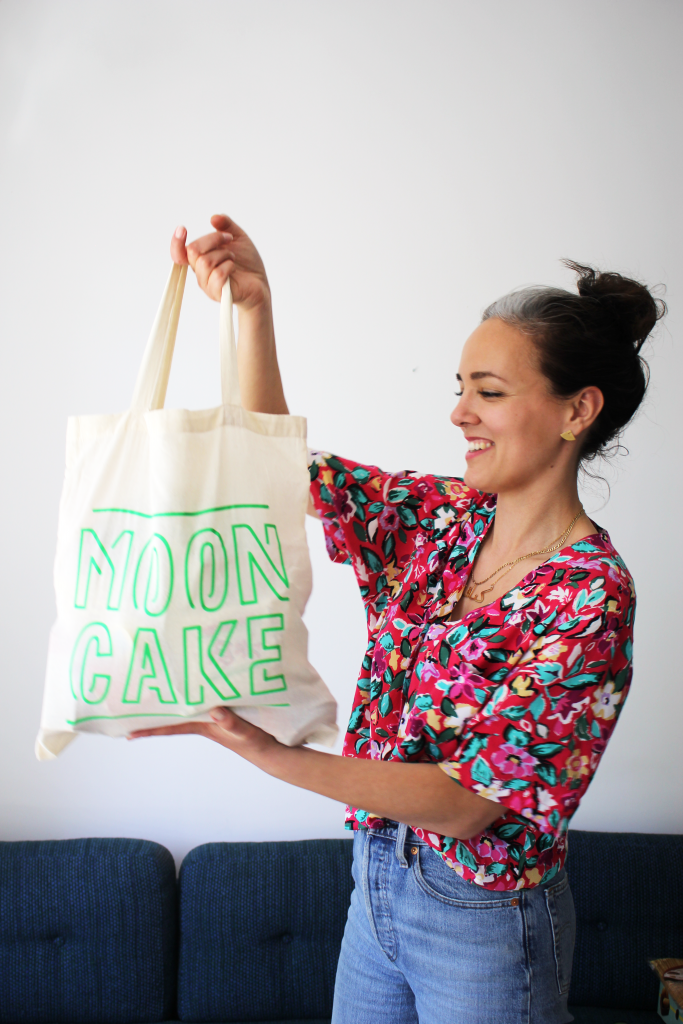 Jonneke can help your organization tell your story through an unique culinary lens. She is changing the Dutch perception of what cuisine can be, breaking down barriers – with results that are pretty delicious.
To learn more about the Mooncake Foodie Bag, including seasonal and festive selections (e.g. Diwali, Chinese New Year, etc.),
please contact the Mooncake Team.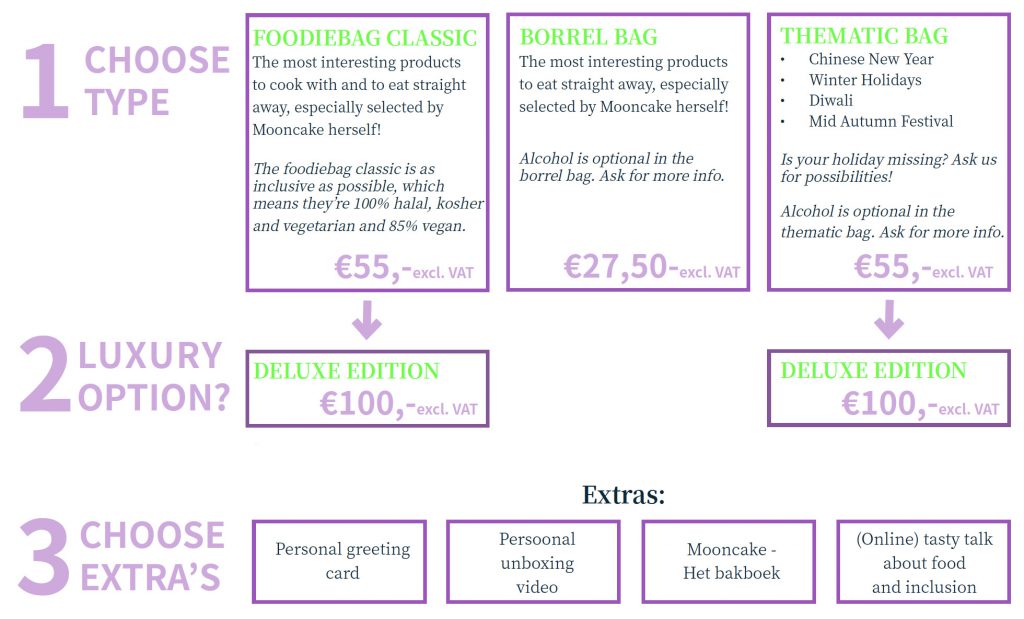 Foodiebags can be ordered from 50 pcs. Prices are excl. VAT and shipping costs or customs fees.
Would you like to know more about the options of a tailor-made foodiebag?
Please feel free to contact us!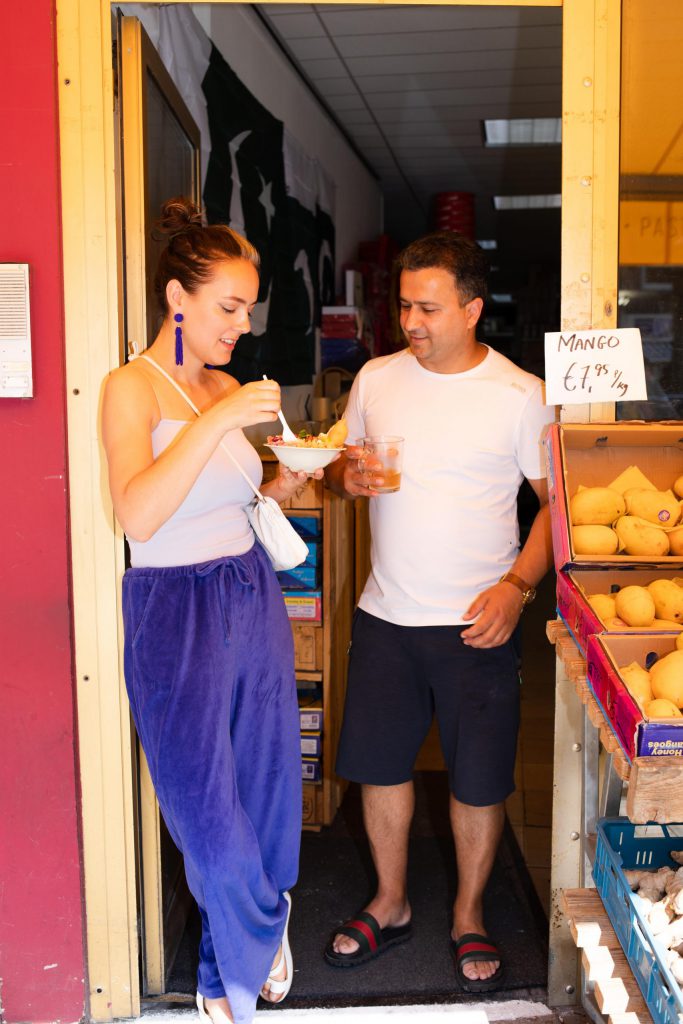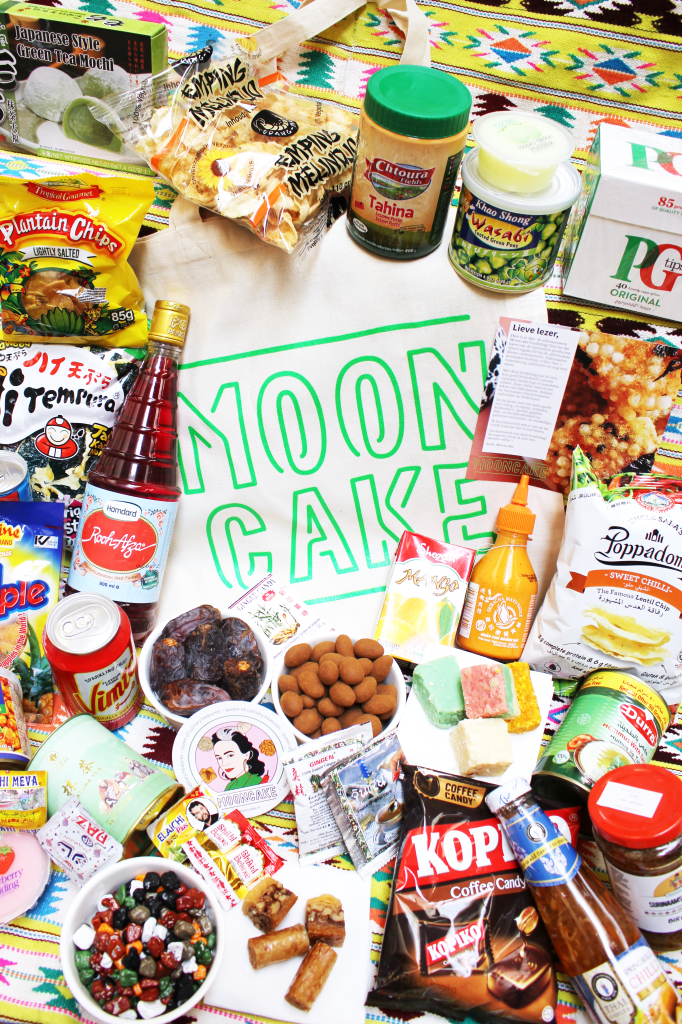 Surprise your business partners and co-workers with an authentic, fun (online) talk about the new Dutch culinary landscape or a tasting. Ask for the possibilities!