Haal de smaak van Nederland's nieuwe, diverse culinaire landschap in huis met de Mooncake foodiebag
(scroll down for English)
Van Syrische patisserie tot knapperige Caribische plantainchips en Indiase chai. De Mooncake foodiebag is het ideale geschenk om collega's en relaties met elkaar te verbinden en thuis te doen voelen.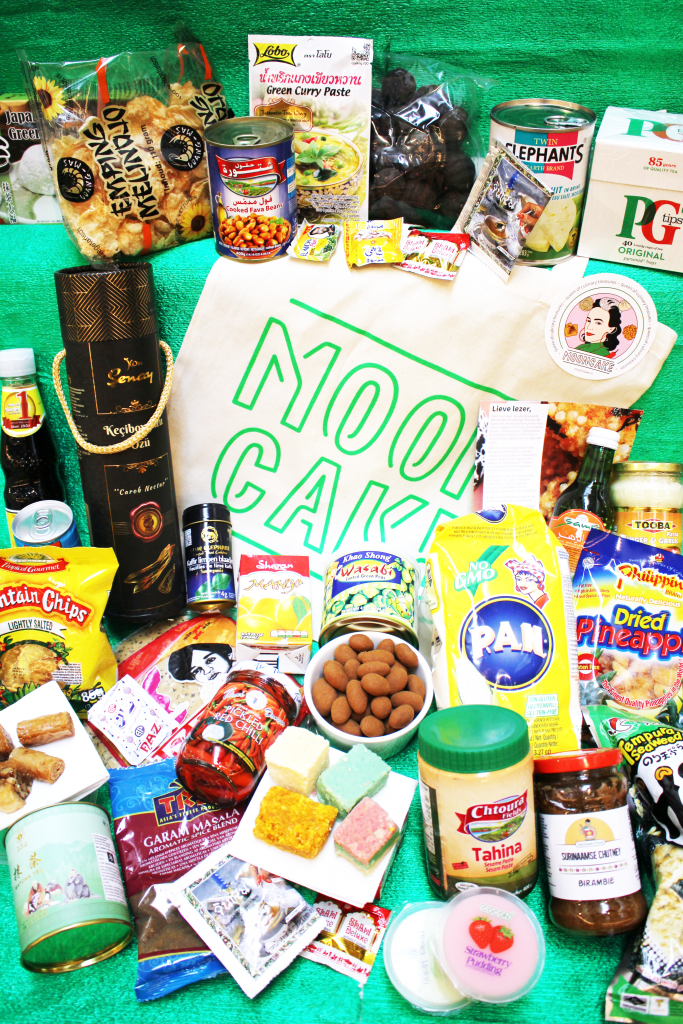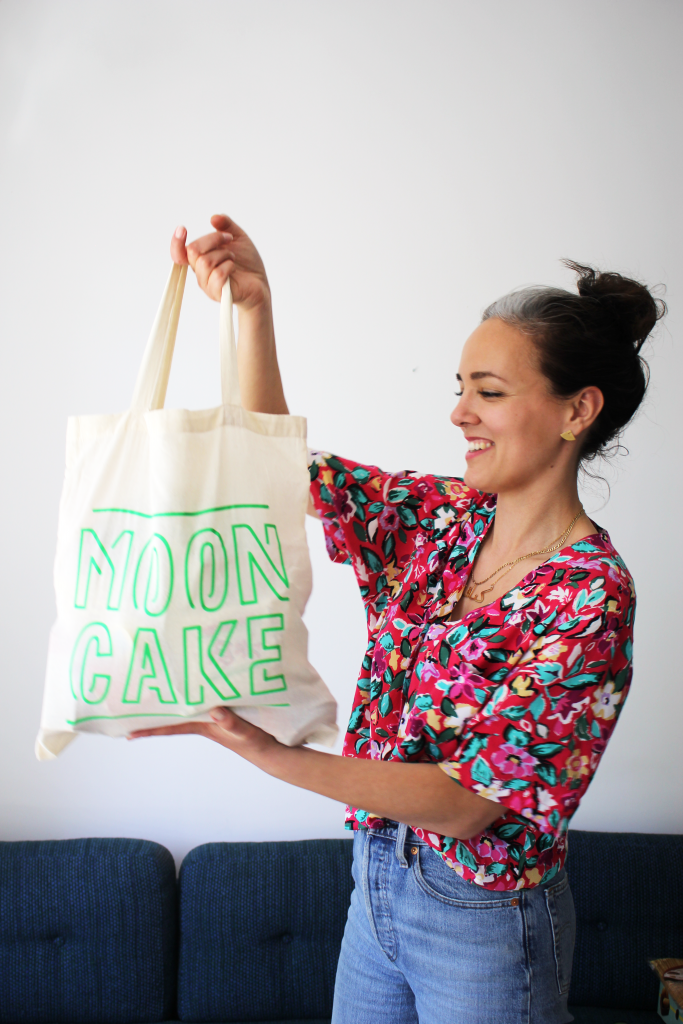 De foodiebag staat, net als mooncake.nl, voor diversiteit en inclusiviteit en is daarom 100% halal, kosher, vegetarisch en 85% veganistisch. Voor de liefhebbers voegen we graag een Jamaicaans biertje of een fles sake toe. We maken ook tassen op maat.
In iedere foodiebag zit standaard Jonneke's nieuwe boek: "All inclusive aan de keukentafel – een culinair pamflet voor alle Nederlanders". Het boek is een culinaire ode aan de keukens die Nederland rijk is. Op positieve, humoristische en watertandende wijze deelt Jonneke haar verfrissende visie over de stand van zaken rondom diversiteit en inclusie in ons culinaire landschap. Want divers is dat zeker maar is het ook inclusief?
Dus, ben je op zoek naar een cadeau of activiteit die écht wat doet met je medewerkers en relaties? Of benieuwd naar onze thematassen (bijv. Kerst, Diwali, Chinees Nieuwjaar, Eid al Fitr, Chanukah, etc.)?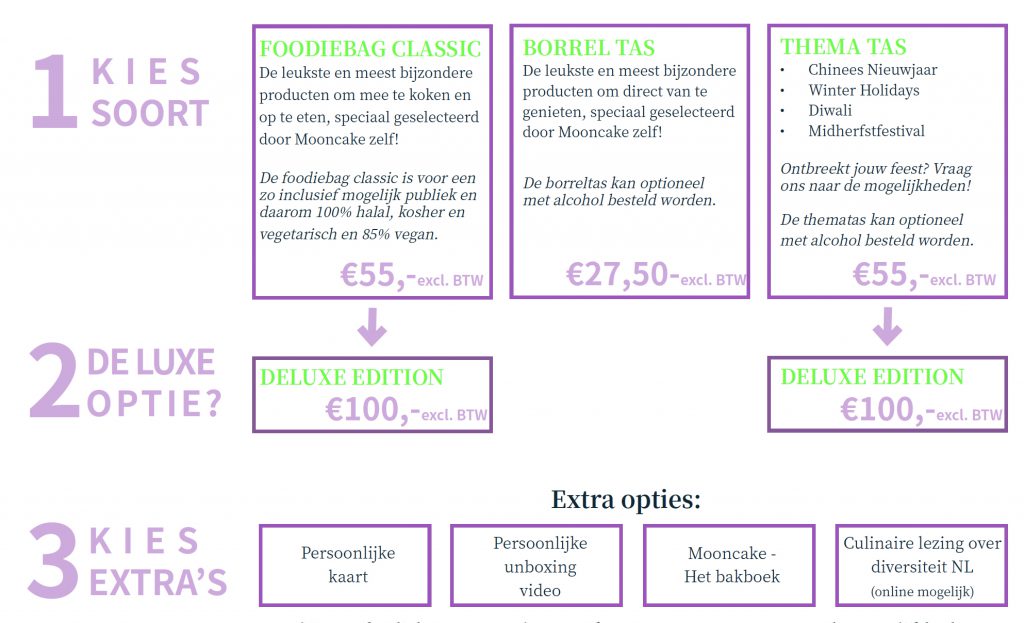 Foodiebags te bestellen va. 50 stuks. Prijzen zijn exclusief verzendkosten.
Foodiebags kunnen op maat gemaakt worden. Vraag naar de mogelijkheden. Bekijk voor meer informatie onze algemene voorwaarden.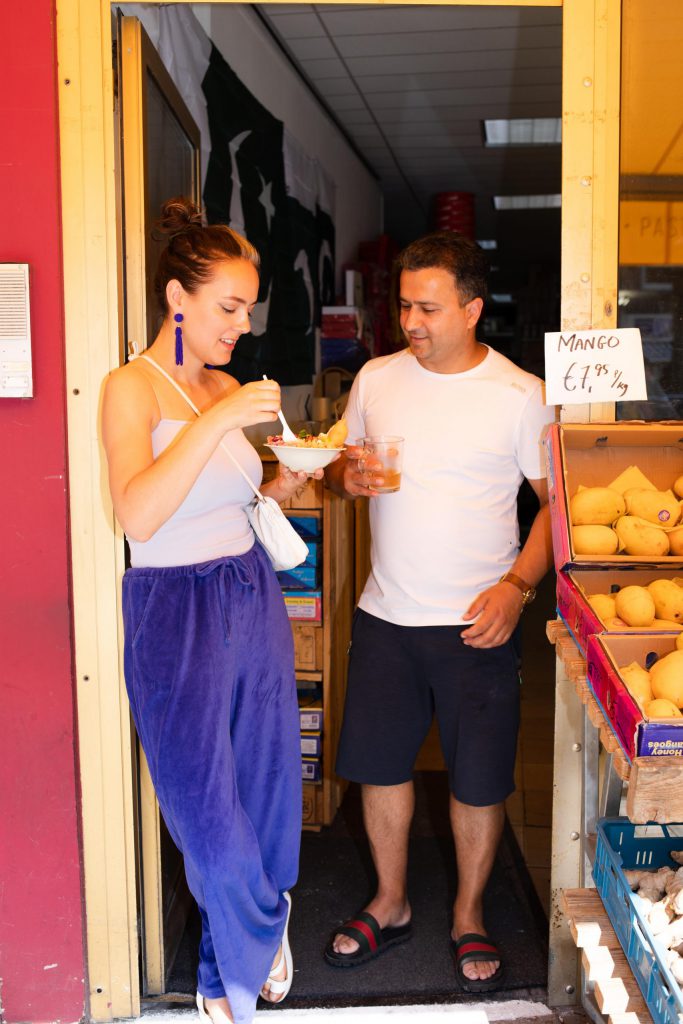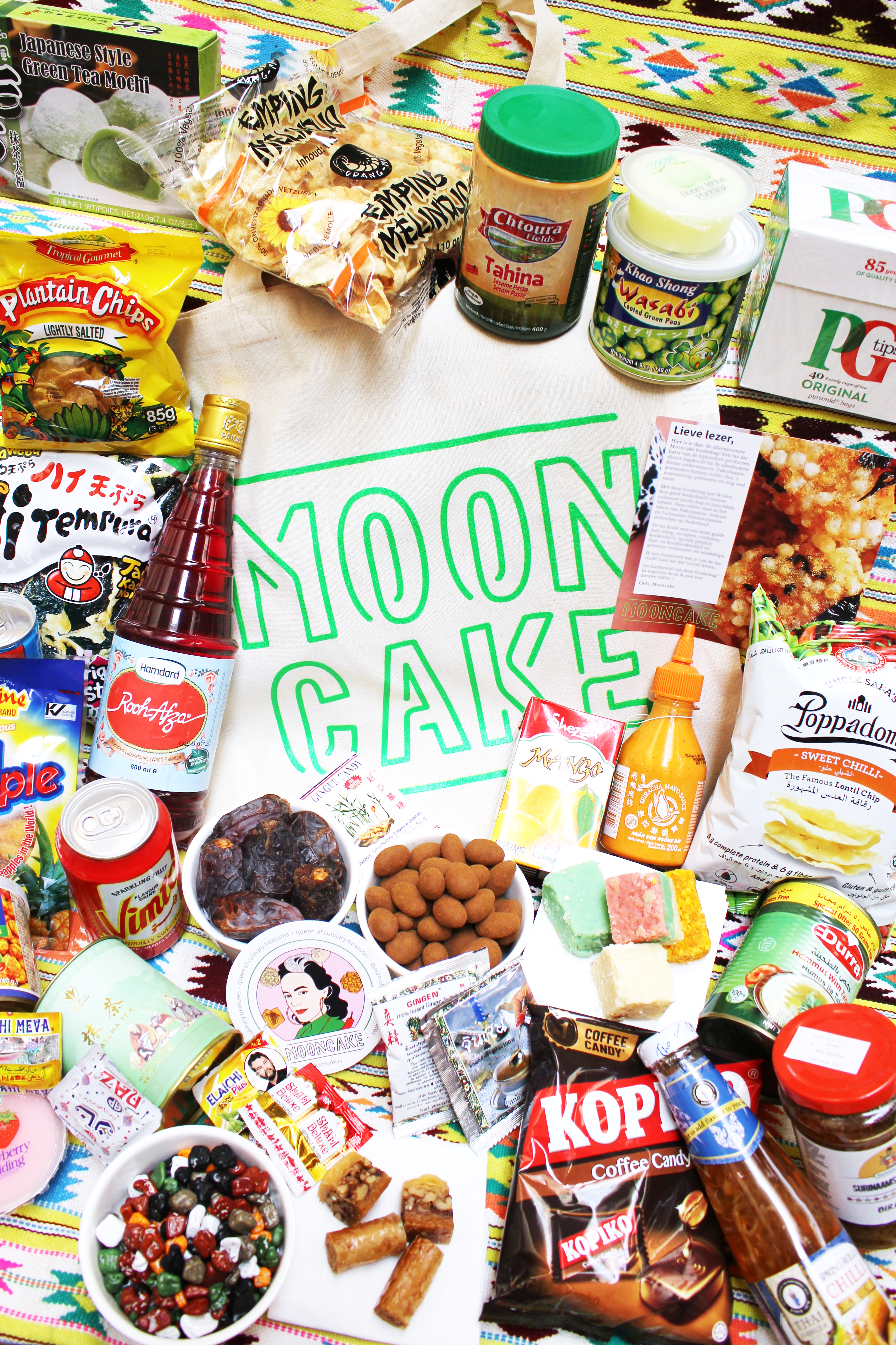 Een originele, humoristische (online) talk over food, diversiteit en inclusie is ook te boeken (beschikbaar in Nederlands en Engels).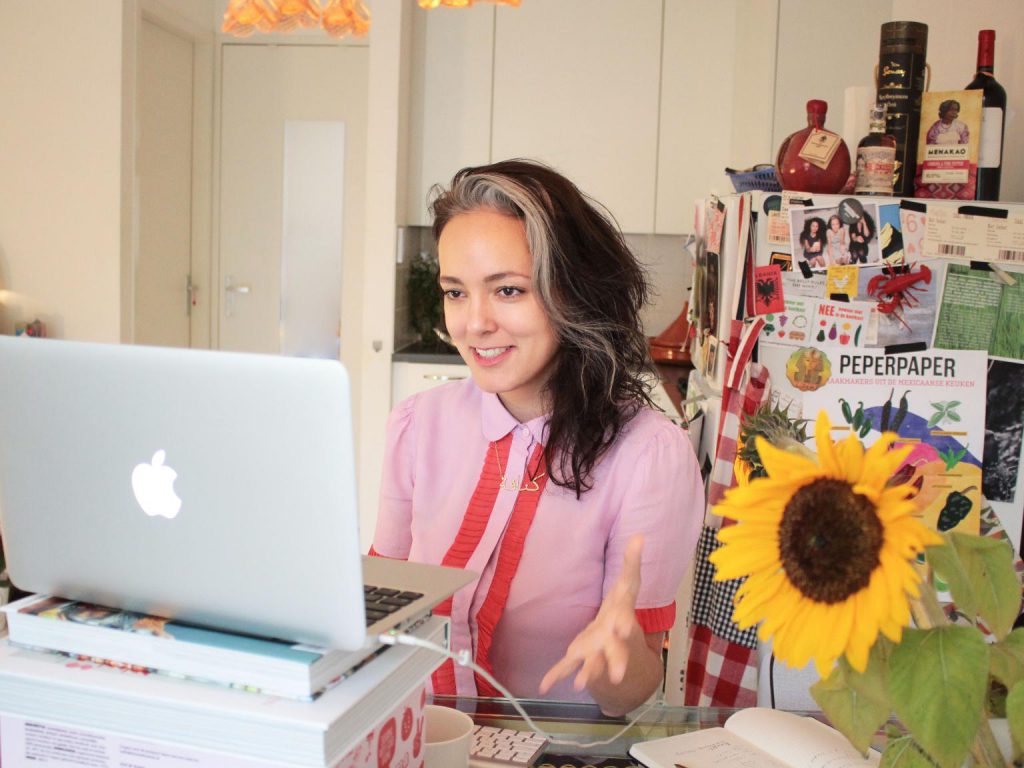 Get hungry with Mooncake
Eating your way through the Dutch culinary landscape
Honouring diversity, inclusion and equality, the Mooncake Foodie Bag provides organisations with an unique gift for employees and business relations and supports small, extraordinary entrepreneurs.
The Mooncake Foodie Bag includes savoury and sweet delicacies and treats that bring together diverse cultures and represent the grand scale of taste and curiosity of the Netherlands. Think of Syrian pastries, Caribbean plantain crisps and Indian chai.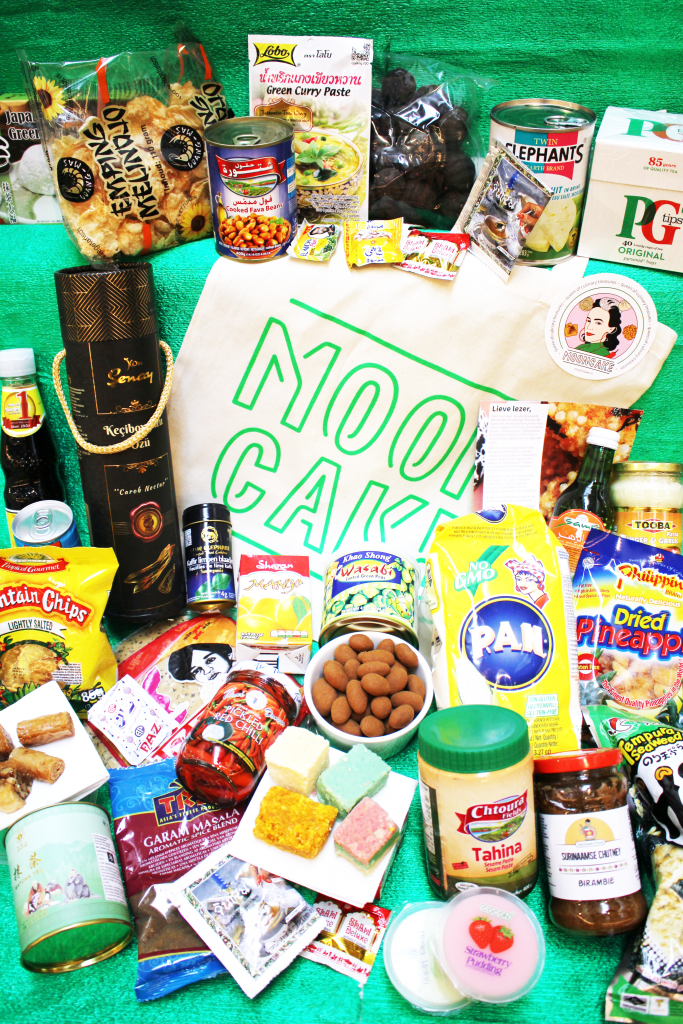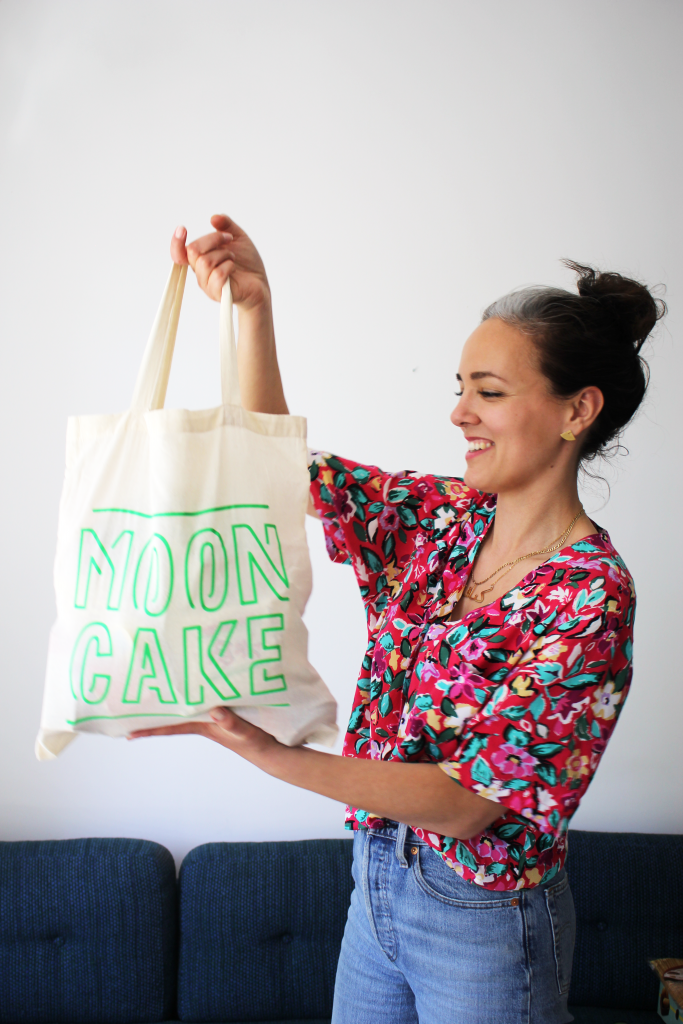 Jonneke can help your organization tell your story through an unique culinary lens. She is changing the Dutch perception of what cuisine can be, breaking down barriers – with results that are pretty delicious.
Surprise your business partners and co-workers with an authentic, fun (online talk about the new Dutch culinary landscape, a personalized unboxing video or a tasting.
Every foodie bag contains Jonneke's new book: "All inclusive aan de keukentafel – een culinair pamflet voor alle Nederlanders" (in Dutch). The book is a culinary ode to the different cuisines in the Netherlands. In a positive, humorous and mouth-watering way, Jonneke shares her refreshing vision on the state of affairs regarding diversity and inclusion in our culinary landscape. Because it is certainly diverse, but is it also inclusive?
To learn more about the Mooncake Foodie Bag, including seasonal and festive selections (e.g. Christmas/Winter, Diwali, Chinese New Year, Chanukah etc.), please contact the Mooncake Team.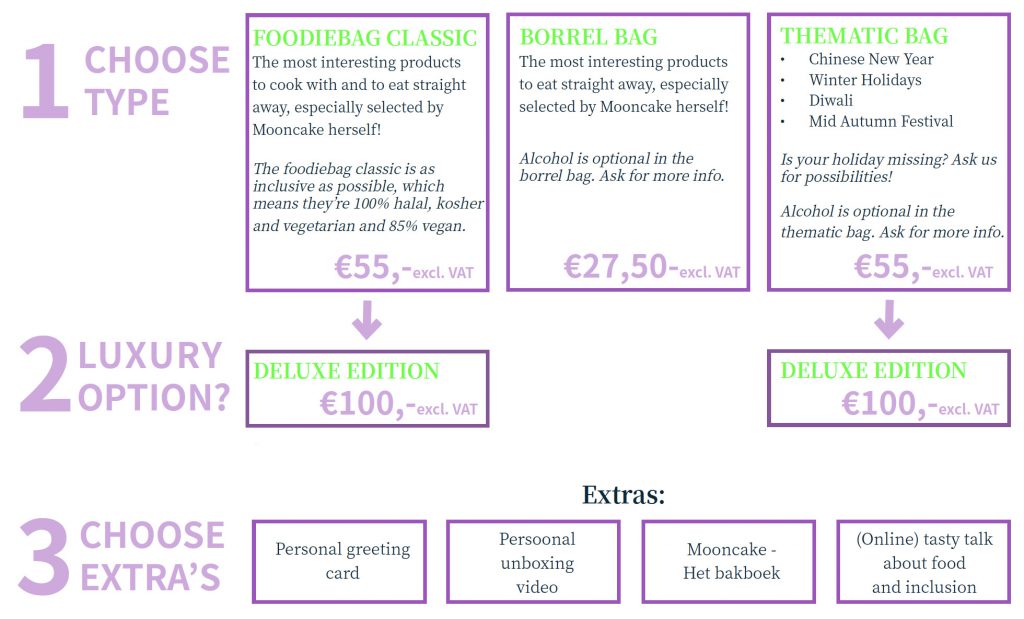 Foodiebags can be ordered from 50 pcs. Prices are excl. VAT and shipping costs or customs fees. Read more about our terms and conditions here.
Would you like to know more about the options of a tailor-made foodiebag?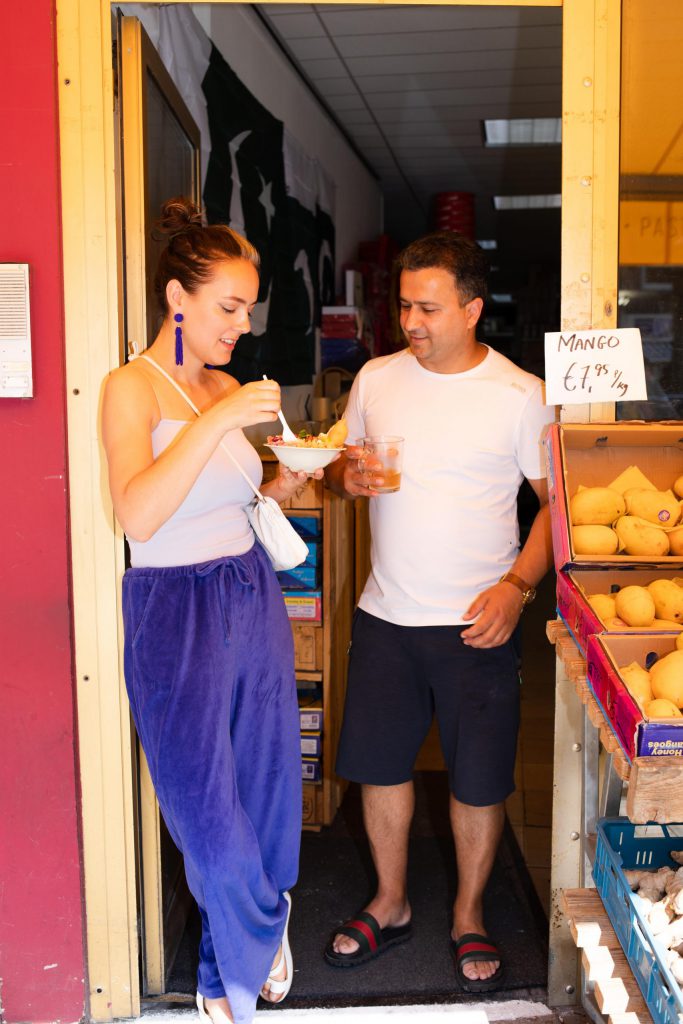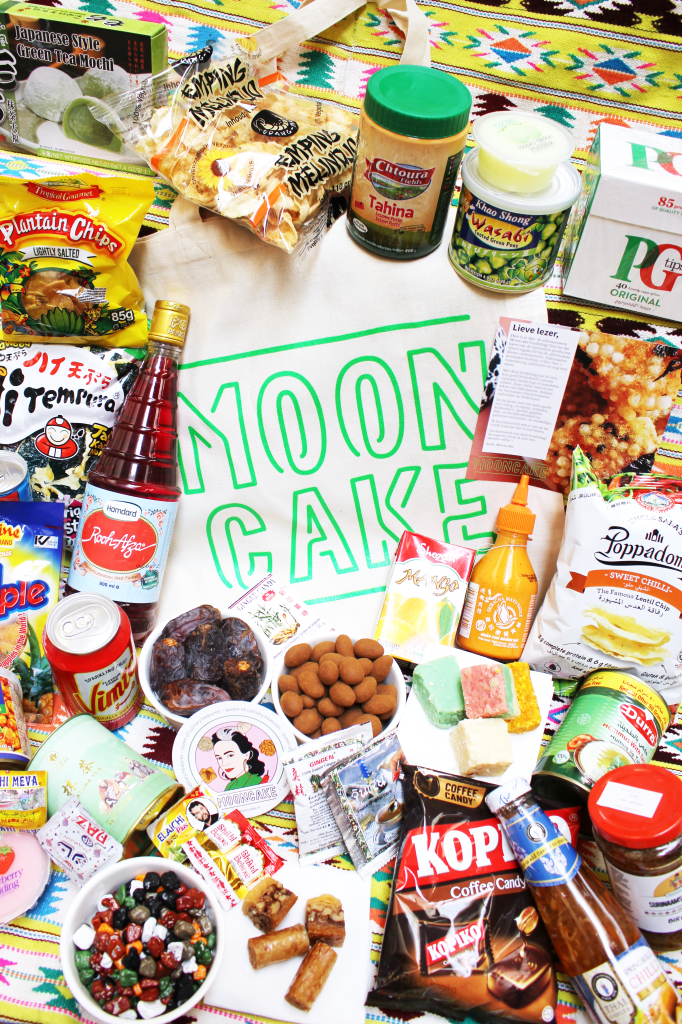 Surprise your business partners and co-workers with an authentic, fun (online) talk about the new Dutch culinary landscape or a tasting. Ask for the possibilities!